28.7.2017
New Single - New Videoclip
Here's our new clip to the new single "Killing Myself"!
It's a song we've finished almost 5 years ago and was also the 1. song we've ever done together.
In Case you want to download the original song then you have to go on Soundcloud.com/crowd-under-pressure
Watch and enjoy!
---
14.2.2017
First announced shows for 2017! 
11-03-2017
Fiesch, Inch-Club
18-03-2017
Belalp, 2. Rock & Snow
30-06-3017
Wil, Tombstone Rats MC - Sommerparty
05-08-2017
Visp, Vespia Beach Night
---
6.1.2017
We are in Paper!

Thanks to Dani T. for the Interview and Album-Review!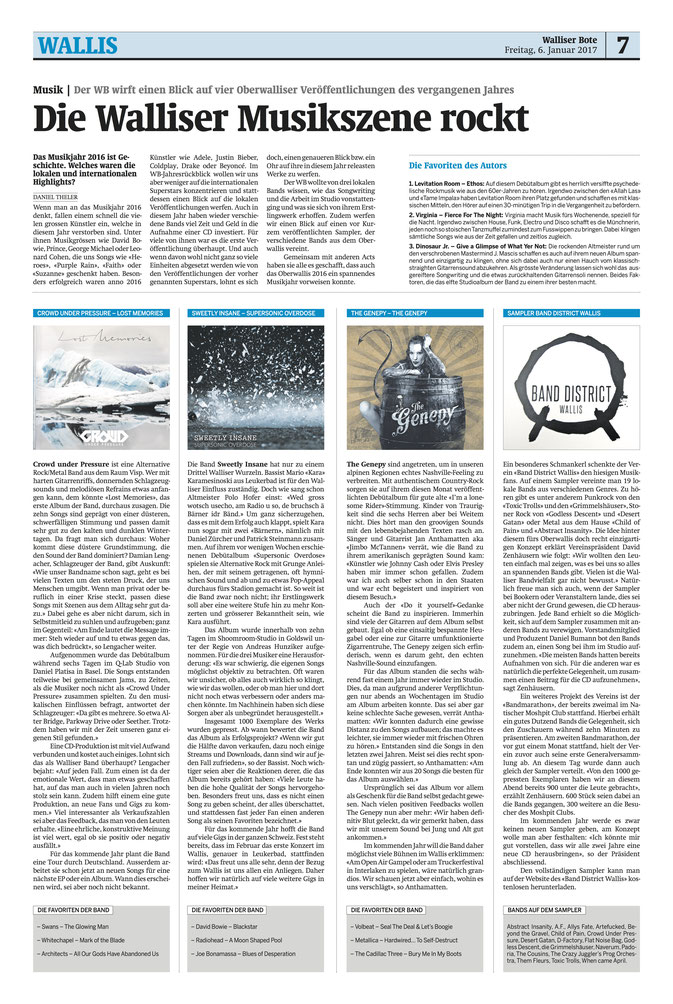 ---
18.10.2016
The CD's arrived!

The new album "Lost Memories" arrived in CD-Version! The CD's are now available in our online-shop. Just click on the "Shop" Button on this page and order your 11-Track album!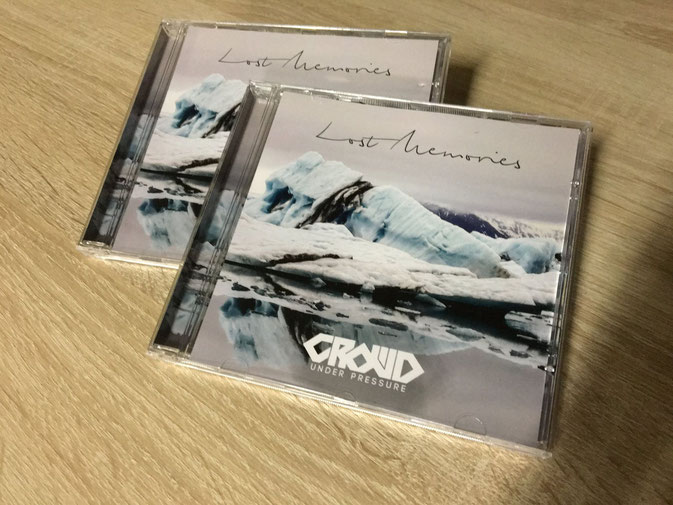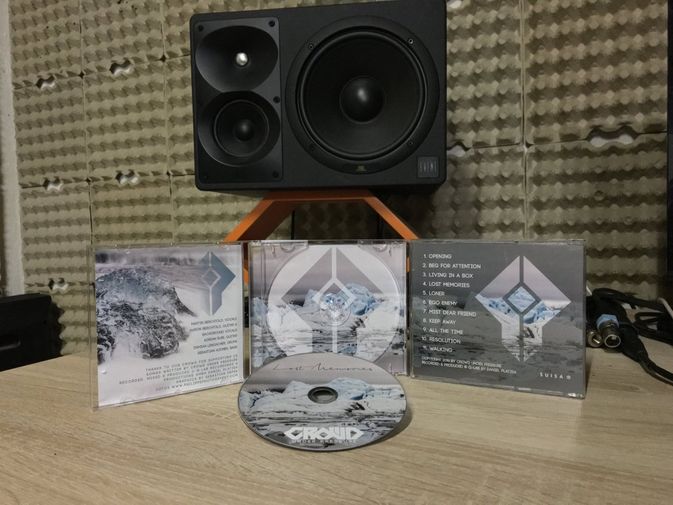 ---
11.10.2016
The Album is born!!!
Today is the release of our new album "Lost Memories" and that's why we want to thank you all for supporting this band. Special thanks to Daniel, Sebastian and Jeanine for the collaboration!
You can download the album in different online stores or pre-order it on this website by clicking on the SHOP-Button.
Don't miss our next shows!
14-10-2016  Bremgarten, Rockbunker
            Crowd Under Pressure, Halflives, Child Of Pain
15-10-2016  Zürich, Ebrietas
            Crowd Under Pressure, Child Of Pain
12-11-2016  Gampel-Steg, Sinbad
            Crowd Under Pressure, Motoryzer, the Strapones
19-11-2016  Naters, Moshpit-Club
            Crowd Under Pressure, Utopia, and many more
---
1.10.2016
We`ve got a new track out for our crowd!!!
This song is taken from our upcoming album "Lost Memories". The full album is coming out next week!
---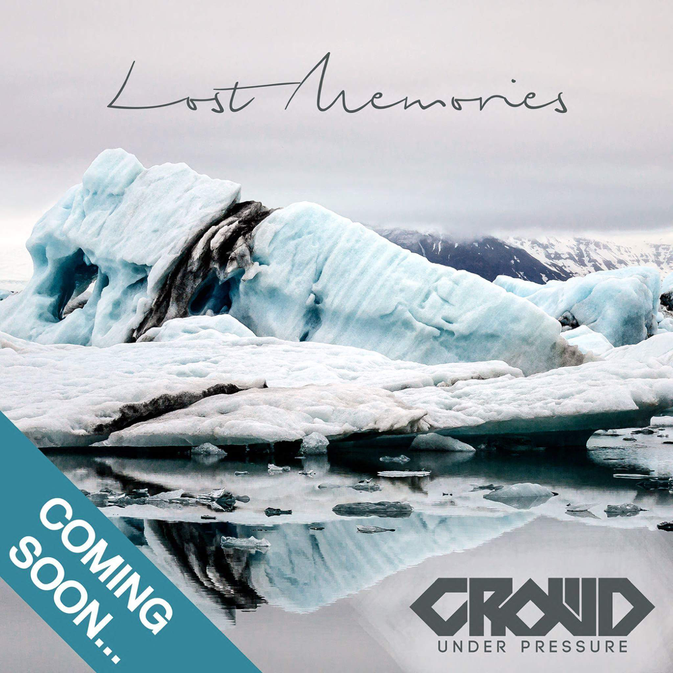 ---
10.08.2016
Next shows... hope to see you all!!!
14-10-2016,   Bremgarten, Rockbunker
15-10-2016,   Zürich,   Ebrietas
12-11-2016,   Gampel,   Sinbad
19-11-2016,   Naters,   Moshpit
---
5.08.2016
Greetings from Q-Lab Studios!
We have had a great time so far and now we're finishing the edits for our upcoming album...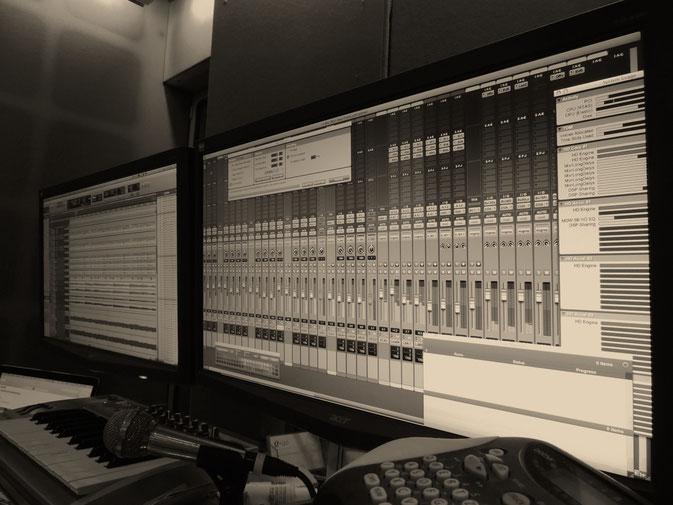 ---
20.05.2016
The crowd is definitively under pressure, our album is coming out in summer 2016! We'll play some concerts in autumn, dates are coming soon!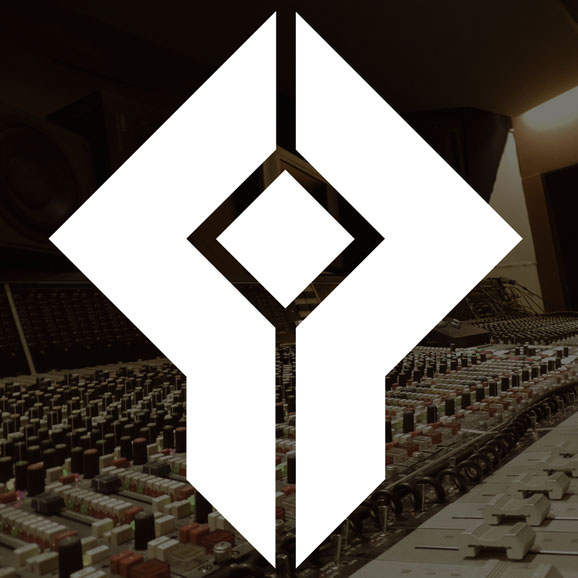 ---
1.04.2016
The recording begins in 3...2...1...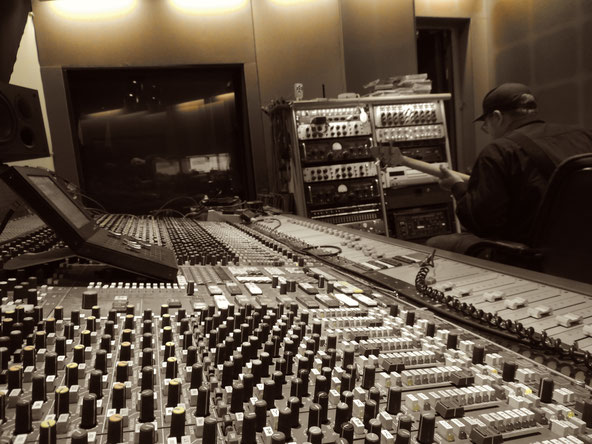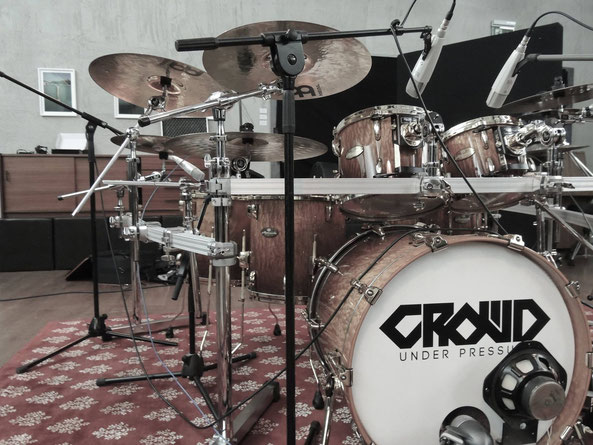 ---
22,03,2016
As promised in February... the "1. Rock & Snow" Festival on the beautiful Mountain Belalp in Switzerland was great. A lot of good-humored people, 4 bands and a beautiful panorama in a great weather. 
Thank you all who came out for watching the shows! We hope to see you again in autumn 2016 @ our next shows. Dates will follow after the album-release in summer. 
Next stop: April 1. and 2. at the Q-Lab recording studio in Basel CH.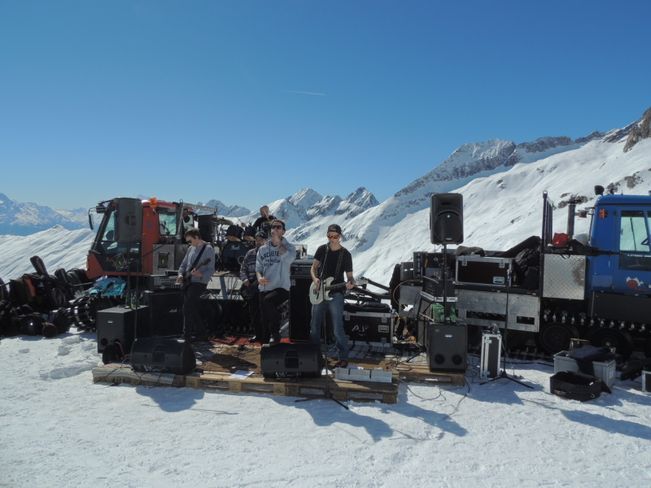 ---
02,02,2016
On march 19 we are going to travel to Belalp CH and rock the stage with Bands like A.F., Allys Fate and Artefucked. This event will not be a club-gig like any other. The stage will be constructed outside on snow. The event called "1. Rock & Snow Belalp" with 4 Bands in the front and a beatiful panorama in the back.
At 11.00 AM the first band called A.F. will start and 1 PM we will rock the stage. Come along!
---
18,10,2015
Now it's official. We're glad to announce that we are going to record our album in the magnificent Q-Lab Studio Basel (CH) in april 2016. It will be a big pleasure to work with our friend and well-known producer Daniel Platisa!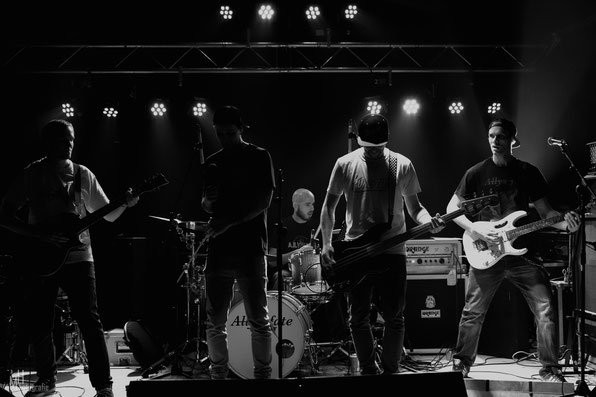 ---
01,10,2015
New merch for our crowd!!!

---
29,09,2015
Every search has an end! It`s a big pleasure to present you our new bassist Sebastian Kuonen!
At our forthcoming concert this Friday 2.10.15, Thomi Z. will be the last time on stage with Crowd Under Pressure.
We look back to a great time and funny moments... Thank you Thomas!
---
21,09,2015
Remember:
02-10-2015  -  Crowd Under Pressure @ iXS Downhill Cup, Bellwald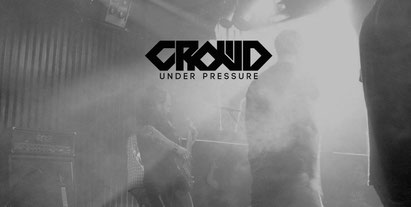 ---
05,09,2015
We are sorry to say that we´re not going to play the show on sept. 26. The event is canceled by the restaurant above the Nachtwerk-Club because lot´s of residents don´t want musicians to play their concerts in this venue no more. But to live up to Crowd Under Pressure´s Bandname: We assure you that we are going to play there, no matter what a resident say.

Every bad message follows a good message:

On 02.10.2015 we will share the stage with our brothers of a Band called ALLYS FATE at the "iXS Downhill CUP" in Bellwald, Switzerland.
---
11,07,2015
We had a great evening yesterday @ Bodmerfest 2015. Thanks to our crowd, to the Bodmerfest-Crew and everyone who joined us!
---
19,05,2015
Thanks to Daniel T. for the interesting article about our rehearsal room in Visp! Well done

---
11,05,2015

With a heavy heart, our Bassist Thommy Ambiel quits the band. He has not got enough time for practising and has not enough time to play concerts.

Thomas Zenruffinen (Allys Fate) will do the job at the bass for the upcoming shows until we find a new member.

We thank Thomas for the time we had together!

---
26,04,2015
Another sensational evening on saturday 25th april! Thanks to our great CROWD!
Our upcoming concerts:
10-07-2015: Bodmerfest, Bodmen (CH)
02-10-2015: iXS Downhill Cup, Bellwald (CH)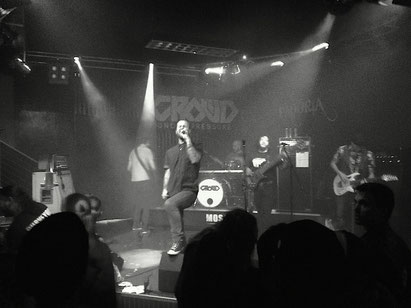 ---
25,04,2015
Tonight we will rock the Moshpit-Club in Naters(CH)! 

Doors: 20.00   Show: 23.30
---
12,04,2015
Thanks to Perron 1 for having us last saturday! Also thanks to BLENDOF and FLATLINE WALKERS for supporting us, you guys rock!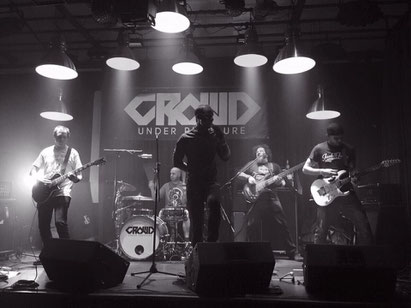 ---
11,4,2015
Today we'll rock the "Perron 1" in Brig CH. The Punkrock Bands BLENDOF and FLATLINE WALKERS are joining us on stage and we assure you it will be great!!!
---
08.04.2015
Finally our website of Crowd Under Pressure is finished. Listen to the EP we recorded last year! You'll find songs and videoclips in the SOUND-Folder. 
---
03.04.2015
Our Website is almost finished, you'll hear from us as soon as the tiny mistakes on the Website are worked out! See you soon!
Your Crowd Under Pressure